Name:
 Miharu Yoshioka (Mi-chan)
Gender:
 Female
Age:
 18
Casual Attire: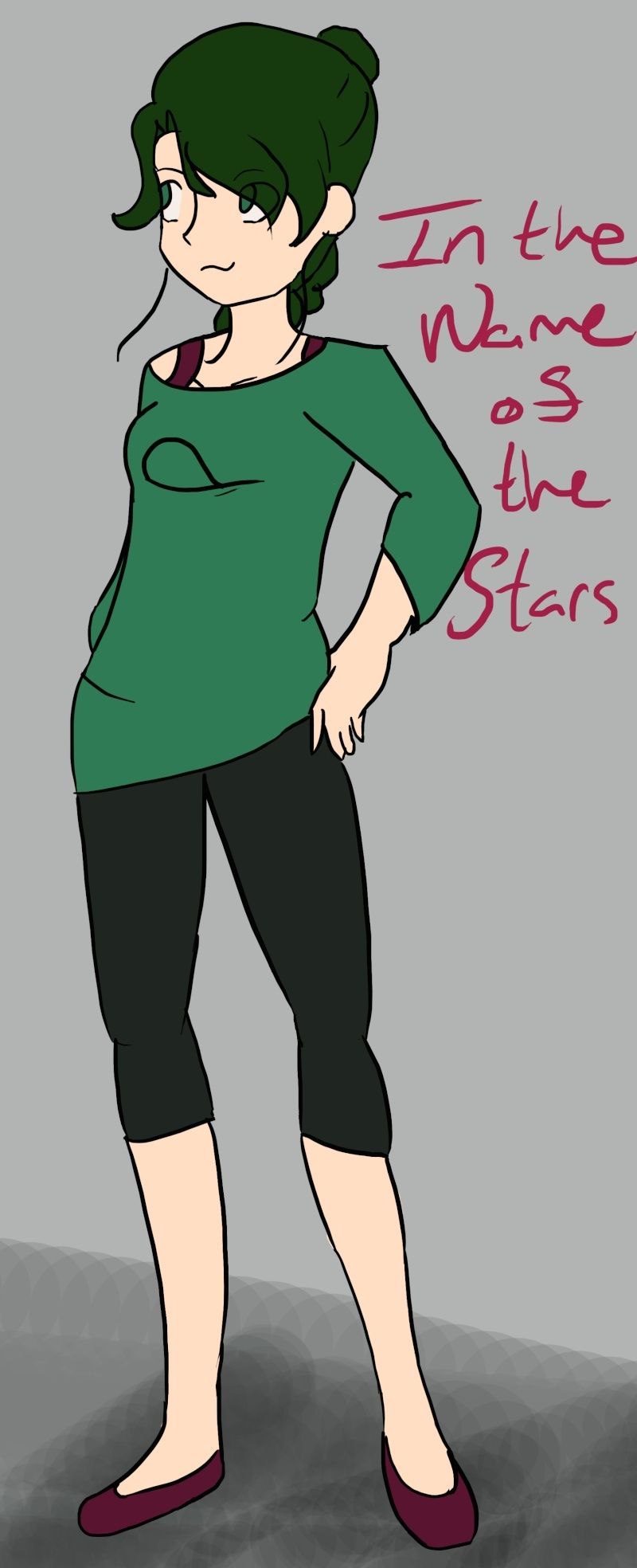 (drawn by my friend)
Personality:
 Very caring and fun-loving. Enjoys jokes and pulling pranks. 
Other Information:
 A first-year college student living with her boyfriend, Tamotsu Koizumi in a small house. She gets around on a small motorcycle. 
Senshi Information
Senshi Name: Sailor Cetus
Senshi Fuku: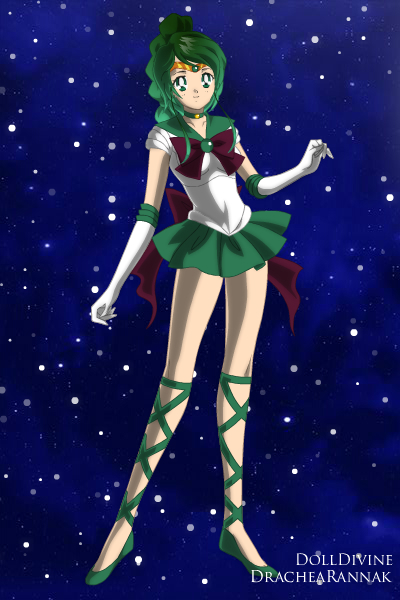 Transformation: "Cetus Constellation Make-Up!" 
Powers and Magical Items: Transformation item is Constellation Power Stick. Summonable weapon is Cetus Star Whip (biting jaws on one end, whale tail fin on other). Her powers are Star Beam (similar to Jupiter's attacks, she fires a concentrated green energy from her hands) and Sea Monster Incarnation (she uses her powers to summon her guardian constellation, Cetus--the mighty sea monster; similar to when Nephrite summoned Leo; the sea monster attacks the opponent for a larger amount of damage)
RP Sample: (Sneaking in late after a night of monster fighting prompt)
Miharu climbed through the window, trying very hard to be as silent as possible. As she's concentrating on her noise level, she doesn't see her boyfriend approach. "Miharu." 
She falls the rest of the way into the house, landing hard on her shoulder. "Ow..." She brightened up when she looked at Tamotsu, trying to act natural. "Tamo-kun! What are you doing up so late?"
Tamotsu glared at her as she picked herself up and tried to look innocent. "I can hear your bike when you get home, you know. You're not exactly stealthy." 
Miharu looked crestfallen. "Really? Not at all? I thought I was doing so well..."