Addelyn
Moderator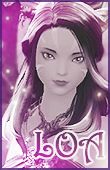 Title

:
GC's Official Nephrite - On LOA
Posts

:
7937
Join date

:
2012-08-04
Age

:
27
Location

:
Canada

Subject: [Relaxed] Lab Rats 20th September 2015, 4:27 pm

---

Storyline Name: Lab Rats
Creator(s): Addelyn
Forum: Free Forum
Advanced or Relaxed Relaxed
Plot Summary: After finding out that Tigers Eye and Fisheyes have been held captive, Hawks Eyes knows he must do what he has to in order to secure their safety, even if it means returning to his old ways. Tasked with getting a dream mirror from a scientist by the name of Laira, Hawks Eyes attempts to sneak into the scientist's compound, only to be spotted by Usagi, who decides to follow him to see what he's up to as he's acting weird.

Unbeknownst to the two, Laira is actually Sailor Ixalia in disguise, who is running several experiments on how to best destroy earth. Seeing the two coming, she decides to attempt to capture them in order to turn them into her lab rats. Hawks Eyes and Sailor Moon are forced team up in order to find a way out of the building that has suddenly taken a resemblance to a maze before it's too late.

Details on any necessary information:
The person who is holding Fisheye and Tigers Eye is only mentioned by name in the Rp and won' be taking an active part in its, its more use as a device to why Hawk Eyes is doing this.
Restrictions:
Only the following characters below are needed.
OOC Thread:Skype
Member to Character List:

Sailor Ixalia/Laira – Addelyn
Hawks Eye- Eternal Knight
Sailor Moon – Princess Luna

___________________________

Waifu to EK 

Shitennou Fan

JTC's RP Wife Married to Brit-chan apparently CURRENTLY ON LOA 
Sailor Grinch
Outer Senshi Admin
Adoptables & OC Admin

Title

:
Alyssa ~ Frappucino Enthusiast and Feels Expert
Posts

:
6061
Join date

:
2013-12-07
Age

:
17
Location

:
United States

Subject: Re: [Relaxed] Lab Rats 25th September 2015, 12:50 am

---

Approved!

___________________________

    

  Siggie by Princess Moon  

  Diana's Munchkin 

  Sailor Mercury's BrainTwin 

  Mentor of Princess Moon, LadyNeptune, and mercury_viola_rhapsody 

 

 

Trying to be the light in this broken world we call home.