Sailor Pluto
Outer Senshi Admin
Adoptables & OC Admin

Title

:
Alyssa ~ Frappucino Enthusiast and Feels Expert
Posts

:
6005
Join date

:
2013-12-07
Age

:
17
Location

:
United States

Subject: Poptropica Mon 30 May 2016 - 10:27

---

Did anyone else play this as a kid? 

When I was in elementary school, this was all we did whenever we had free time on the computer labs. I've actually recently logged back on just to mess around and I've become addicted T_T The highest age you can be on here is fifteen, and yet I'm sixteen and can't figure out some levels xD 

___________________________

    

  Siggie by Princess Moon  

  Diana's Munchkin 

  Sailor Mercury's BrainTwin 

  Mentor of Princess Moon, LadyNeptune, and mercury_viola_rhapsody 

 

 

Trying to be the light in this broken world we call home.

 
PrincesseNee
Lotus Crystal

Title

:
Spread the love, people! ~Lover of Inner Senshi~
Posts

:
727
Join date

:
2015-01-19
Age

:
15
Location

:
Where Peace, Love, and Gumdrops are! AKA My Imagination. :3

Subject: Re: Poptropica Mon 30 May 2016 - 11:51

---

OMG THIS WAS MY GAMEEEE!! 
Literally me and my siblings would play this game nonstop for 3 hours ik its bad but whatever lol
My little 8 year old self was so hooked that I'd remeber all of the steps to complete 24 Carrot island, i think it was called. 
But yeah good times xDDDD

___________________________

   

~Siggies by Mercury, Mars, Neo-King Helios, and Pluto. Avi by Zoey900~

#TEAMPINKDONKEY
SaturnTomoe
Pyramidal Crystal

Title

:
Firefly
Posts

:
220
Join date

:
2016-09-14
Age

:
14
Location

:
Keystone Heights FL

Subject: Re: Poptropica Thu 22 Sep 2016 - 5:37

---

I miss this game, I think I may start playing it again soon

___________________________
Moonstone
Moderator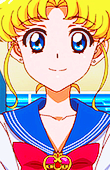 Title

:
GC's Official Usagi Tsukino/Sailor Moon
Posts

:
283
Join date

:
2015-05-15
Age

:
14
Location

:
Crystal Millennium

Subject: Re: Poptropica Tue 4 Oct 2016 - 19:57

---

YES I played this game when I was younger! I remember one of my friends telling me about it on some second grade field trip XD


Why can I remember that


I was so proud of myself when I beat Mythology Island

But yeah, this was THE game (alongside Club Penguin, Webkinz, and Fantage of course lol). I agree, good times

___________________________

  

Avatar by Sailor Mars | Signatures by Cosmos-Hime, Diana, Gemma, NQS, Sailor Mercury, Sailor Pluto, and me 

      

Na11
Pyramidal Crystal

Title

:
Forum Baby~
Posts

:
209
Join date

:
2016-09-27
Age

:
13
Location

:
Pennsylvania

Subject: Re: Poptropica Tue 4 Oct 2016 - 20:11

---

I play it occasionally, very fun game.

___________________________