Nico
Lotus Crystal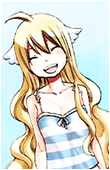 Title

:
GC's Rei Hino/Sailor Mars | Kunzite's Lover
Posts

:
1628
Join date

:
2014-06-27
Age

:
23
Location

:
Tristain Academy of Magic

Subject: Anne Happy ♪ 17th May 2016, 8:25 am

---

Type: TV

Episodes: 12

Status: Currently Airing

Aired: Apr 7, 2016 to ?

Premiered: Spring 2016

Broadcast: Thursdays at 21:30 (JST)

Producers: Sotsu

Licensors: None found, add some

Studios: Silver Link.

Source: Manga

Genres: Comedy, School, Slice of Life

Duration: 23 min. per ep.

Rating: PG-13 - Teens 13 or older

The story centers around class 1-7 of Tennomifune Academy, where all the students with "bad karma" or misfortune seem to have been gathered. Hibari, a student in this class, meets the unlucky Hanako and the perennially unhealthy Botan on her first day of school, and together they try to find a way to turn their school life into a happy one.

(Source: ANN)

___________________________

Siggies by Chrona, Sailor Mercury, mysteryloveandjustice, Diana, NQS, Marianne and Louise | Bumper by Sailor Mercury | Avatar by Sailor Mars❤

Love live Buddies - Starchild~Maki
Sailor Uranus
Outer Senshi Admin
Roleplay Director

Title

:
Oh, you mean you DON'T have an Elephabulous? Shame.
Posts

:
12158
Join date

:
2011-09-15
Age

:
29
Location

:
NE Texas

Subject: Re: Anne Happy ♪ 17th May 2016, 8:38 am

---

XD This looks adorable!




___________________________



Nico
Lotus Crystal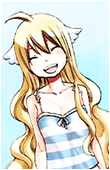 Title

:
GC's Rei Hino/Sailor Mars | Kunzite's Lover
Posts

:
1628
Join date

:
2014-06-27
Age

:
23
Location

:
Tristain Academy of Magic

Subject: Re: Anne Happy ♪ 17th May 2016, 2:13 pm

---

Sailor Uranus wrote:

XD This looks adorable!

yeah it is xD

___________________________

Siggies by Chrona, Sailor Mercury, mysteryloveandjustice, Diana, NQS, Marianne and Louise | Bumper by Sailor Mercury | Avatar by Sailor Mars❤

Love live Buddies - Starchild~Maki