Batgirl
Lotus Crystal

Title

:
Batgirl, Batgirl, watcha gonna do?~Dubbed Sailor Potassium Monkey~
Posts

:
4660
Join date

:
2013-11-23
Age

:
21
Location

:
South Korea

Subject: Nail Shop Paris 23rd May 2016, 12:44 pm

---

I'm pretty sure that a good number of you guys have noticed that I'm obssessed with kdramas (especially gender-benders). I have overlooked this kdrama so many times on hulu and finally decided to watch it the other day. My goodness, it's so true that you should never "judge a book by its cover" and it definitely applies to this kdrama. 

Quote :

A romantic comedy revolving around flower boy nail artists and the happenings around them. It will center the story of Hong Yeo Joo, the writer of an internet novel who dresses up like a boy and gets hired to work at a famous nail shop Paris filled with flower boy nail artists.

It is filled with comedy, romance, and supernatural elements! At first it's kind of slow but picks up in its later episodes. (There are 10 which makes it a short kdrama). But anyways, I give it a 8/10.

___________________________

❤

Avi  and sig by Venus/Haine. Hikari's Soul Sis. Diana's BFF. Vivien's BTS buddy. Former 

Moderator of the Arcades

❤

 
Cosmos-Hime
Moderator
Title

:
ミ☆ GC's official Sailor Cosmos! ミ☆
Posts

:
10901
Join date

:
2014-11-14
Age

:
25
Location

:
Somewhere over the rainbow...

Subject: Re: Nail Shop Paris 23rd May 2016, 1:15 pm

---

Only ten episodes? That really is short! Do you have to have a hulu plus account?

___________________________

 GC's Official Sailor Cosmos
Batgirl
Lotus Crystal

Title

:
Batgirl, Batgirl, watcha gonna do?~Dubbed Sailor Potassium Monkey~
Posts

:
4660
Join date

:
2013-11-23
Age

:
21
Location

:
South Korea

Subject: Re: Nail Shop Paris 23rd May 2016, 1:29 pm

---

Yeah and the episodes are less than an hour long!

I don't think you need one, but you can also watch it on Dramafever or Viki for free!

___________________________

❤

Avi  and sig by Venus/Haine. Hikari's Soul Sis. Diana's BFF. Vivien's BTS buddy. Former 

Moderator of the Arcades

❤

 
GreenPea501
Lotus Crystal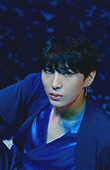 Title

:
Offical kpop-veggie
Posts

:
1156
Join date

:
2014-03-15
Age

:
32
Location

:
jung taekwoon's apartment

Subject: Re: Nail Shop Paris 23rd May 2016, 1:55 pm

---

omg thunder's drama from WAY back! [if you don't know who I mean google mblaq] I can kinda remember when this came out

___________________________

Credit for the avatar to Neo Queen Serenity and sig to diana
Batgirl
Lotus Crystal

Title

:
Batgirl, Batgirl, watcha gonna do?~Dubbed Sailor Potassium Monkey~
Posts

:
4660
Join date

:
2013-11-23
Age

:
21
Location

:
South Korea

Subject: Re: Nail Shop Paris 23rd May 2016, 2:06 pm

---

GreenPea501 wrote:

omg thunder's drama from WAY back! [if you don't know who I mean google mblaq] I can kinda remember when this came out

Yeah! I know right? Haha. 

___________________________

❤

Avi  and sig by Venus/Haine. Hikari's Soul Sis. Diana's BFF. Vivien's BTS buddy. Former 

Moderator of the Arcades

❤