Nico
Lotus Crystal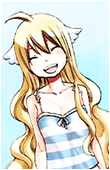 Title

:
GC's Rei Hino/Sailor Mars | Kunzite's Lover
Posts

:
1624
Join date

:
2014-06-27
Age

:
23
Location

:
Tristain Academy of Magic

Subject: Akame Ga kill!! 6th June 2016, 6:19 pm

---

Quote :

Night Raid is the covert assassination branch of the Revolutionary Army, an uprising assembled to overthrow Prime Minister Honest, whose avarice and greed for power has lead him to take advantage of the child emperor's inexperience. Without a strong and benevolent leader, the rest of the nation is left to drown in poverty, strife, and ruin. Though the Night Raid members are all experienced killers, they understand that taking lives is far from commendable and that they will likely face retribution as they mercilessly eliminate anyone who stands in the revolution's way.

This merry band of assassins' newest member is Tatsumi, a naïve boy from a remote village who had embarked on a journey to help his impoverished hometown and was won over by not only Night Raid's ideals, but also their resolve. Akame ga Kill! follows Tatsumi as he fights the Empire and comes face-to-face with powerful weapons, enemy assassins, challenges to his own morals and values, and ultimately, what it truly means to be an assassin with a cause.

[Written by MAL Rewrite]

Type: TV

Episodes: 24

Status: Finished Airing

Aired: Jul 7, 2014 to Dec 15, 2014

Premiered: Summer 2014

Broadcast: Mondays at 00:00 (JST)

Producers: Square Enix, TOHO animation

Licensors: Sentai Filmworks

Studios: White Fox

Source: Manga

Genres: Action, Adventure, Fantasy

Duration: 23 min. per ep.

Rating: R - 17+ (violence & profanity)

___________________________

Siggies by Chrona, Sailor Mercury, mysteryloveandjustice, Diana, NQS, Marianne and Louise | Bumper by Sailor Mercury | Avatar by Sailor Mars❤

Love live Buddies - Starchild~Maki
Luna
Inner Senshi Admin
Member Support Director
Title

:
Leg Lamp Power, Make Up!
Posts

:
8096
Join date

:
2011-10-01
Age

:
28
Location

:
San Antonio, Texas

Subject: Re: Akame Ga kill!! 19th June 2016, 6:55 pm

---

Oh, geez, I started reading this and lost my copy of it. I totally need to pick it up, again. Is it sometimes called a different title in English?

___________________________

 

 Graphics by Athena, Neo Queen Serenity, Sailor Neptune, Sailor Mercury, Gemma, and Lust
Solipsi Rai
Pyramidal Crystal

Title

:
(GC's Official) Makoto/Jupiter - primadonna's husband
Posts

:
1691
Join date

:
2013-02-21
Age

:
37
Location

:
Palm Springs area Cal USA

Subject: Re: Akame Ga kill!! 19th June 2016, 7:20 pm

---

I seen some eps. of this anime, and I happen to think it's well-made and has good story lines. Not to be confused with Kill La Kill, another anime I recommend.

___________________________

   

 SAILOR JUPITER is my fave Senshi!

    

If there is will, there is a way, there is want to make the world a better place.

The triumph of intelligence over ignorance - The Phil Hendrie radio comedy show
Nico
Lotus Crystal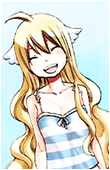 Title

:
GC's Rei Hino/Sailor Mars | Kunzite's Lover
Posts

:
1624
Join date

:
2014-06-27
Age

:
23
Location

:
Tristain Academy of Magic

Subject: Re: Akame Ga kill!! 23rd June 2016, 2:11 pm

---

Luna wrote:

Oh, geez, I started reading this and lost my copy of it. I totally need to pick it up, again. Is it sometimes called a different title in English?

no, its the same title!

___________________________

Siggies by Chrona, Sailor Mercury, mysteryloveandjustice, Diana, NQS, Marianne and Louise | Bumper by Sailor Mercury | Avatar by Sailor Mars❤

Love live Buddies - Starchild~Maki