Character Name: Tsuki Tenoh
Gender: female
Age: 14
Character Image:
Tsuki doesn't look like this exactly but close enough I guess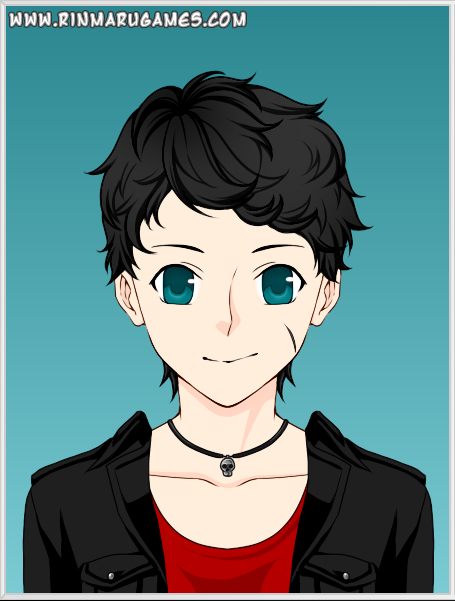 Personality Traits:
Tsuki is just like her half-sister Haruka, she's sweet with kids, she is a good fighter, and she is there when she's needed most. On the other hand, Tsuki has a horrible attitude.
Storyline Specific Information:
Additional Information:
 Tsuki is the reincarnation of Shoku, who was also Uranus' half sister. Shoku was apart of the Kurai Clan, daughter of Akuma, and worked for the dark queen. In the silver millennium Shoku was sent to kill Queen Serenity, but didn't, she had refused to seeing their was no real true and right reason so instead she warned them of many attacks. In return, Serenity made Shoku into Sailor Eclipse and sent her into hiding with Sailor Pluto. Pluto did not like Shoku because of Akuma her mother killed Queen Pluto, soon though she began to soften up on the girl.
Now, she lives with her mother and step-brother, she's an abused child who awoke as Sailor Eclipse, the seshi know nothing of her yet or the threat that lies within her family. Her father is Daiki Tenoh Harukas' father who had died, Tsuki knows about Haruka but is still planning her escape from the "prison" she lives in.
RP Sample: Tsuki was walking with her friend Danny at the airport.  Danny had come back from America so she was there to meet him. Walking together talking about random things unti; Tsukis' shoulder hit some else's and made her look back, her teal eyes meeting the teal eyes identical to hers. "Sorry." Tsuki said before continuing walking. She was confused on how someone could have the same eyes as her. Shrugging it off she returned her attention to Danny, still thinking about the person who she had ran into.
'I wonder if I know him, he looks familiar.' Tsuki thought pretending to pay attention to her friends babbling. She caught a glimpse of the person again and recognized the person. It was Haruka Tenoh, the famous racer. Tsuki had bumped into a famous person. 'No wonder he looked so familiar.' She smirked a bit as the two friends left the airport.
Senshi Information (delete this section if not applicable)
Senshi Name: Sailor Eclipse
Senshi Fuku: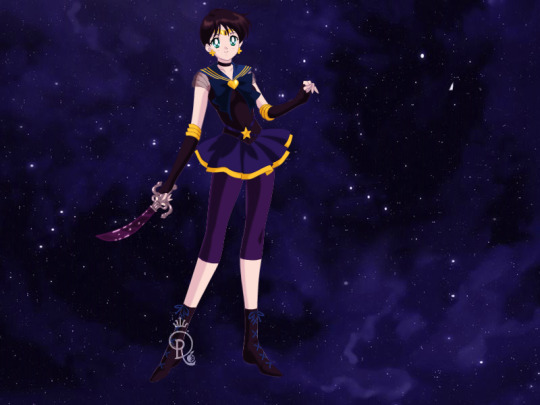 Powers and Magical Items:
ultimate attack:
ceiri Ken-Kaze/ Dark saber's wind: Similar to space sword blaster but cuts with a large gust of energy-laden wind.
regular attacks:
Kurai tachiagari- dark rising:A beam of black energy.
shadow cutter: blades of darkness comes from Tsuki's arms which she crosses in front of her like an x.
Henshin stick: Looks similar to those in Sailor Moon Super S, is black with a gold trim and yells "Shadow Power Make up!"