Sportsnutd
Lotus Crystal

Title

:
GC's Dark Mercury.RAINBOW DASH BEST PONY!
Posts

:
6893
Join date

:
2015-06-29
Age

:
36
Location

:
Littleton, Colorado
Subject: Re: [Multiverse][Relaxed] The Galactic Adventures of Space Lord Frieza and the Alien Bastet in Spaaaaace OOC 30th July 2018, 7:36 am

---

I'm cool with that Chris. I think it would be a good starting point for you if you wanted to do it.

___________________________

Avatar thanks go to 

Serenyve

. Signature thanks go to Zoey, Sailor Saturn and Mysteryloveandjustice and Serenyve and Diana 

 YAY! YAY! Adoptable's thanks to NQS!!!) Adopted Brother CrystalBunny!
CrystalBunny
Lotus Crystal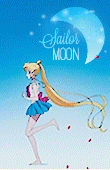 Posts

:
1446
Join date

:
2016-07-28
Age

:
16
Subject: Re: [Multiverse][Relaxed] The Galactic Adventures of Space Lord Frieza and the Alien Bastet in Spaaaaace OOC 8th August 2018, 2:42 am

---

Already discussed about this on Discord but I'm posting here too to make clear that I'm joining as 

Sailor Jupiter

 .

___________________________

  

 :。・:*:・゚'★,。・:*:・゚'☆ avatar by Serenyve/signature by Diana  :。・:*:・゚'★,。・:*:・゚'☆