Posh Moon
Star Seed
Title

:
Chanteuse
Posts

:
15
Join date

:
2014-06-11

Subject: Looking for the pointers and pens? 15th June 2014, 12:20 pm

---

Okay, um, remember when these pointers were being sold? 

Yeah, well, I can't seem to find them. The link that's supposed to lead to where you're supposed to buy them is apparently broken/the page was taken down, so does anyone know where else I can buy these? Also, where can I buy the pens that were sold around the same time as these?
GreenPea501
Lotus Crystal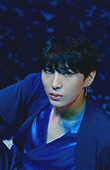 Title

:
Offical kpop-veggie
Posts

:
1156
Join date

:
2014-03-15
Age

:
32
Location

:
jung taekwoon's apartment

Subject: Re: Looking for the pointers and pens? 15th June 2014, 12:43 pm

---

___________________________

Credit for the avatar to Neo Queen Serenity and sig to diana
Princess Luna
Lotus Crystal

Title

:
GC's official Luna. Previously Sailor Selene
Posts

:
7563
Join date

:
2012-02-29
Age

:
25
Location

:
Norristown, Pennsylvania

Subject: Re: Looking for the pointers and pens? 10th July 2014, 3:29 pm

---

I found them on ebay. They're so expensive though it makes me sad.

 I wish I had seen them before they were all sold out most places.

___________________________

Proud mentor of Zoey900
Sailor Neptune
Outer Senshi Admin
RP Graphics & Canon Admin

Title

:
Drinker of Roleplayers' Tears ~ The Internationaliest™
Posts

:
8900
Join date

:
2013-07-25
Age

:
30
Location

:
Indonesia

Subject: Re: Looking for the pointers and pens? 11th July 2014, 2:54 am

---

Premium Bandai is re-releasing them as a boxset! They come with prettier packaging now. You'd need a deputy service like FromJapan or ShoppingMallJapan to buy them for you, but this might be your only chance of getting them at retail price as opposed to overblown eBay prices.

Link:

http://p-bandai.jp/chara/c0468/item-1000090343/

___________________________

  Avatar & signature by Diana