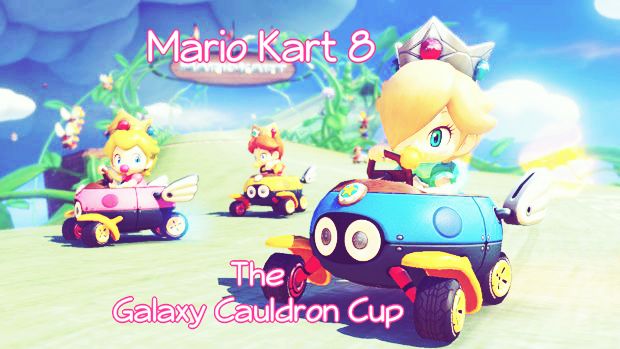 Ladies and Gentlemen start your engines!!!! 
Welcome to Galaxy Cauldron's Mario Kart 8 Tournament!
The Galaxy Cauldron Cup!!
GCers will race each other to see who is the best at Mario Kart 8! 
Rules:
*You must own a Wii U and a copy of Mario Kart 8 to take part in this.
* 150cc
*No Teams
*All Vehicles
* 8 Races
* Normal Com
*Global (Anyone can join!)
*All Items
* All controls
* Don't Shuffle
* Any Rating
* CODE REQUIRED: 6986-5499-7982
Race Times: Daily 5:00 am-3:00 am
So anytime of the day we can race!!! 
___________________________
 formally Yamichan16