Nico
Lotus Crystal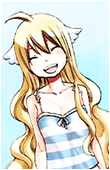 Title

:
GC's Rei Hino/Sailor Mars | Kunzite's Lover
Posts

:
1619
Join date

:
2014-06-27
Age

:
23
Location

:
Tristain Academy of Magic

Subject: AIR 16th December 2014, 11:27 am

---

AIR TV

AIR wrote:

Yukito Kunisaki is on a journey in search of the Winged Maiden who was bound to the sky centuries ago, after hearing an old childhood tale from his mother. As Yukito shows his puppet show to people in an attempt to make some money, he finds himself in a small town in which he did not expect to stay very long. However, when he meets an unusual girl named Misuzu, things take a drastic turn as he is invited to stay with her.

By staying in the quaint town, Yukito soon becomes friends with the locals. As he gets to know them better, he learns of their problems and decides to help, putting his search for the Winged Maiden on hold. With his search on hold, and his growing attachment to Misuzu and the small town, will Yukito ever find the Winged Maiden, or is she closer than he thought?
Read more at http://myanimelist.net/anime/101/Air#2TRDWM9mgrfIxdw7.99

Producers: Kyoto Animation, ADV FilmsL, FUNimation EntertainmentL, Pony Canyon, TBS

Genres: Drama, Romance, Slice of Life, Supernatural

Episodes: 13

TRAILER

_______________________________ the MOVIE has a different story _____________________

movie:

Type: Movie

Producers: Toei Animation, Frontier Works, ADV FilmsL, FUNimation EntertainmentL, Visual Art's

Genres: Drama, Romance, Supernatural

Duration: 1 hr. 31 min.

OP

__________________________________________________________________________________

MY FAVE ANIME AND MOVIE EVER!

when I watched for the first time I cried for 15 days A LOT!

___________________________

Siggies by Chrona, Sailor Mercury, mysteryloveandjustice, Diana, NQS, Marianne and Louise | Bumper by Sailor Mercury | Avatar by Sailor Mars❤

Love live Buddies - Starchild~Maki
Cosmos-Hime
Moderator
Title

:
ミ☆ GC's official Sailor Cosmos! ミ☆
Posts

:
10827
Join date

:
2014-11-14
Age

:
25
Location

:
Somewhere over the rainbow...

Subject: Re: AIR 16th December 2014, 12:13 pm

---

It was sad, but I felt it could have been executed better. As soon as episode 7 hit I was more confused then emotional. There were so many different things suddenly popping up before you could process the last. That being said, it was adapted from a visual novel; so there was probably a lot of additional buildup and elements that were removed. I feel as though it would have been better if it were stretched into 24 episodes instead of 12, but that might just be me.

___________________________

 GC's Official Sailor Cosmos
Hikari-chan
Lotus Crystal

Title

:
Honestly, I've never fit in with the world. I was always alone.
Posts

:
8660
Join date

:
2013-05-26
Age

:
27

Subject: Re: AIR 16th December 2014, 1:17 pm

---

i have been wanting to check this out- Key makes some great anime

___________________________

  Sigs by Mercury, NQS, Venus, mystery, and green pea. Avie by Sunyeons
   Yumi's forum wife   Batgirl's soul sis
Nico
Lotus Crystal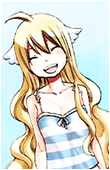 Title

:
GC's Rei Hino/Sailor Mars | Kunzite's Lover
Posts

:
1619
Join date

:
2014-06-27
Age

:
23
Location

:
Tristain Academy of Magic

Subject: Re: AIR 16th December 2014, 5:35 pm

---

Cosmos-Hime wrote:

It was sad, but I felt it could have been executed better. As soon as episode 7 hit I was more confused then emotional. There were so many different things suddenly popping up before you could process the last. That being said, it was adapted from a visual novel; so there was probably a lot of additional buildup and elements that were removed. I feel as though it would have been better if it were stretched into 24 episodes instead of 12, but that might just be me.

I agree! I prefer 24 episodes than 12! Do you like the Visual Novel? Beceuse I would like see

___________________________

Siggies by Chrona, Sailor Mercury, mysteryloveandjustice, Diana, NQS, Marianne and Louise | Bumper by Sailor Mercury | Avatar by Sailor Mars❤

Love live Buddies - Starchild~Maki